Green Options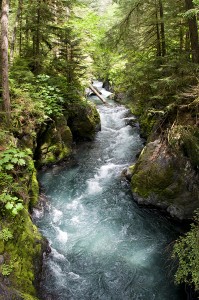 While we may be aware of making eco-friendly choices in our day-to-day lives, many of us aren't aware of greener options at end-of-life. Every choice has some environmental impact–however reclaiming the practices of our ancestors may be the most earth-friendly. 
Throughout most of human history, families, faith communities, and most cultures simply cared for their own dead. What we now call green burial was standard practice. Green burial involves no chemical preservation of the body. The deceased is simply placed into a biodegradable casket or natural-fiber shroud and directly into the soil with no concrete grave liner. The grave may be marked by a native tree or shrub. On the surface grows vegetation that is native to the ecosystem. Ultimately, a natural burial ground becomes a green space which is preserved for future generations to enjoy
People's Memorial has been a leader in making these options available to the people of Washington State.  We contract with green cemeteries, a funeral director who specializes in home funerals as well as funeral homes who provide green burial.  Char Barrett is a licensed funeral director who specializes in home funerals through her business, A Sacred Moment.  Read her brochure for more information about home funeral vigils.
People's Memorial contracts with three cemeteries that offer green burial.   The Meadow at Mole's Greenacres in Ferndale is a Natural Burial Ground  and in Wahkiakus, we contract with Herland Forest. In addition two of our Select Funeral Homes provide green burial services: The Co-op Funeral Home of PEOPLE'S MEMORIAL and A Sacred Moment.   These funeral homes and cemeteries are certified by the Green Burial Council.
In addition, The Co-op Funeral Home of PEOPLE'S MEMORIAL offsets the carbon produced by each cremation by investing in wind and solar energy through the Bonneville Environmental Foundation, a Northwest nonprofit.  The Co-op also plants a tree in honor of each person served through American Forests.
Members receive a 15% disount off home funerals, green burial plots, services and merchandise from these Select Providers.