Consumer Info
Cemeteries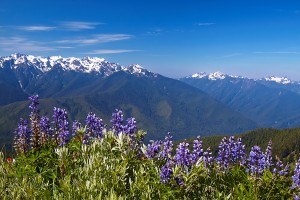 There are a wide variety of cemeteries in Washington State, ranging from prairie grass cemeteries in rural areas to high end cemeteries with manicured lawns and gardens with water features. The State of Washington requires that some cemeteries have an endowment fund to provide for the long-term maintenance of the cemetery property, however there are many cemeteries in the state that do not have such reserves. Before you purchase cemetery property, inquire whether or not there is an endowment fund and the sufficiency of the funds to pay for the maintenance of the cemetery in perpetuity.
Consumers should understand that when they purchase a cemetery plot they are not actually buying a piece of real estate, but simply the right to be buried in a particular plot, which is called a "right of interment." The owner of the cemetery owns the property. As a result, the cemetery owner also has the right to establish rules and regulations regarding how you may use that property. Before you purchase cemetery property, ask to see a copy of their current rule and regulations, but also be aware that they may change at any time.
Some cemeteries offer not only ground burial but also interment in a mausoleum, which is an above-ground structure. Many cemeteries also have ground plots for cremated remains as well as a columbarium, which is an above-ground structure for urns of ashes. Current law does not allow the interment of pets or cremated remains of pets in human cemeteries.
The price of cemetery plots in Washington state may range from as little as a few hundred dollars in rural areas to $25,000 or more at some cemeteries in the Seattle area. Keep in mind that in addition to the purchase price for the right of interment, there will be a required contribution to the endowment fund, opening and closing costs (digging the grave and filling it back in), cost of grave vault or liner (which may also be purchased from funeral home) and whatever type of monument you may choose. To help you compare prices, we have created a Cemetery Cost Worksheet.
You may save thousands of dollars on cemetery property by purchasing it on the second hand market rather than directly from a cemetery. Cemetery lots for sale are commonly posted on Craigslist. In addition, the PEOPLE'S MEMORIAL Education Fund has a program where donated cemetery plots are resold, with the proceeds being used to fund indigent cremation. For more information on this program visit the Buy Plots page of this website.