Overview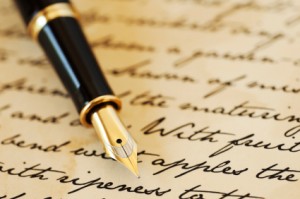 PEOPLE'S MEMORIAL has always been an advocate for planning ahead regarding end-of-life.  We provide the following forms to make it easy for you to be organized and prepared.
The Disposition Authorization/Putting My House in Order document combines the two most important planning documents for your end of life arrangements.  The first page is a legal document that when properly filled out, signed and witnessed binds the funeral home to the wishes of the decedent. The first page of the Putting My House in Order, provides information regarding wishes for an obituary, organ donation, type of service (funeral, memorial or none) requested and other suggestions for remembrance. The final two pages provide vital statistics of the deceased for the death certificate.
Please fill out this single document and share its contents with your loved ones, including giving a copy to them and/or letting them know where it is in your home.
If you wish to name a specific person to direct your funeral arrangements, please fill out a Designated Agent form.  A Designated Agent is like a power of attorney for funeral arrangements.   This form may be particularly important if you have no living blood relatives.
PEOPLE'S MEMORIAL has also created a Dear Family Letter which is designed to tell your next of kin what advance directives, estate plans, funeral plans, bank and retirement accounts etc. you may have.
For those who wish to have PEOPLE'S MEMORIAL hold their funeral planning documents for them, we now have a Document Safekeeping Program where we will electronically scan your paperwork for a $25 fee and return the originals back to you.  At  time of death, the funeral home of your choice will have access to the electronic documents.  If you are interested in submitting your cremation or burial paperwork, please complete the Document Safekeeping form and submit to our office with your completed planning documents.